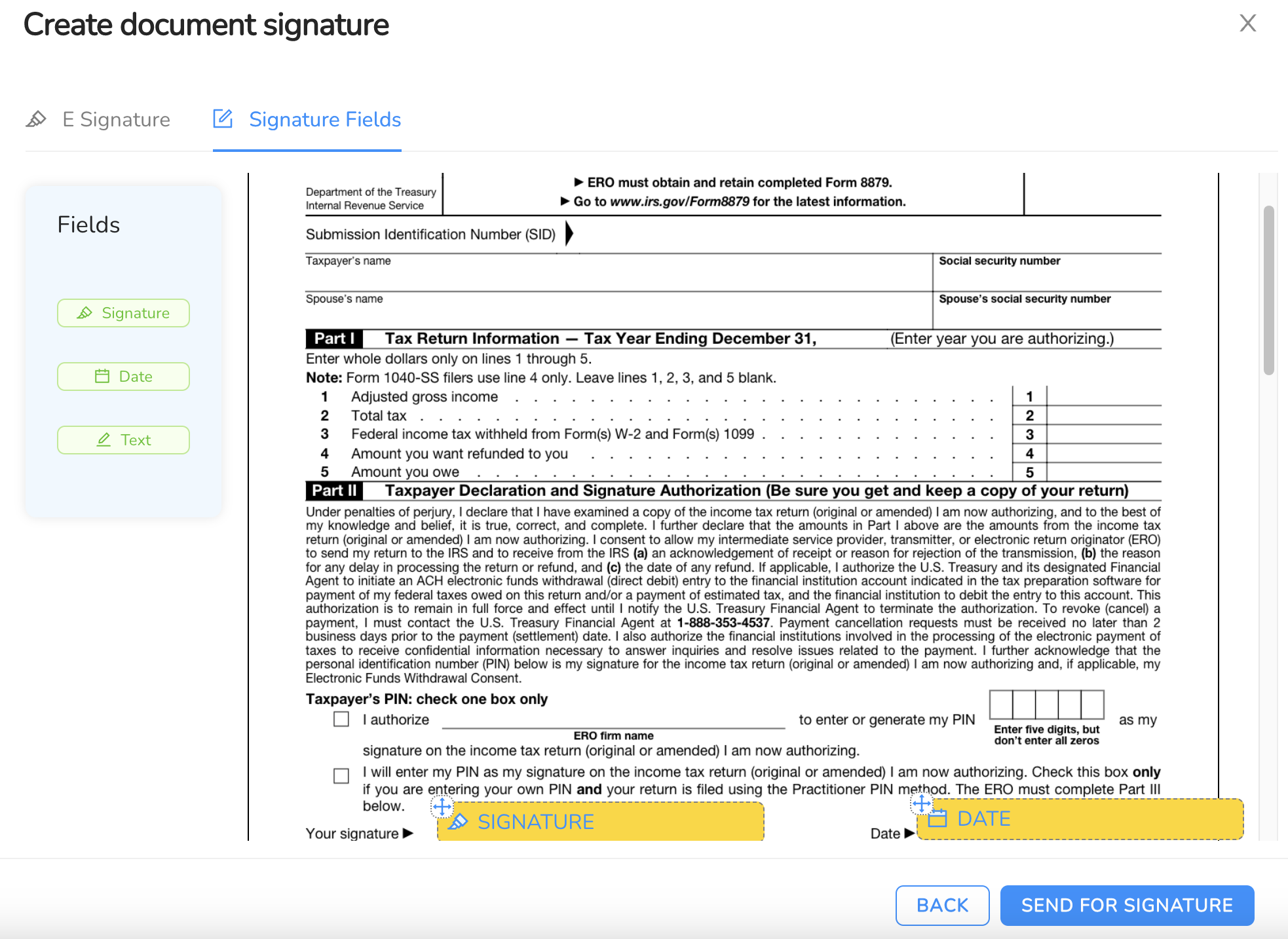 Stay Complaint and
Secure
Taxaroo's IRS-Compliant signatures provide a seamless, secure signing experience for your clients while helping your practice adhere to IRS regulations.
Taxaroo offers two Knowledge-Based Authentication (KBA) options to ensure the security and compliance of your practice while meeting IRS requirements for electronic signatures.
Enhance Client
Satisfaction
Offer your clients a modern and convenient signing experience with IRS-Compliant signatures. Clients will appreciate the ease of use and the added security, improving their overall satisfaction with your tax practice.